This week we have a quick video tutorial on changing make-up – in this case eye shadow – using frequency separation. While frequency is typically used for retouching skin, the technique can be incredibly useful when making drastic color changes such as this one. In a nutshell, we'll be replacing eye shadow with skin tones in order to make the make-up more subdued.
While I wholeheartedly agree that it's easiest to just get this right before taking the photo, sometimes things just fall through the cracks and we have to fix them in post.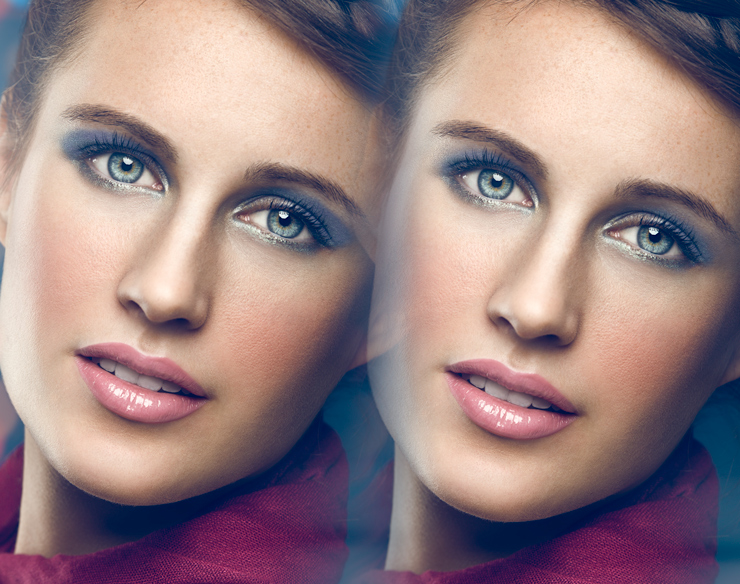 The above is what we'll be trying to achieve in the video. The critical element is to maintain skin texture while completely replacing the color. Frequency separation is perfect for just this sort of thing. 
Thanks for watching and don't forget to subscribe to my YouTube channel for more updates!