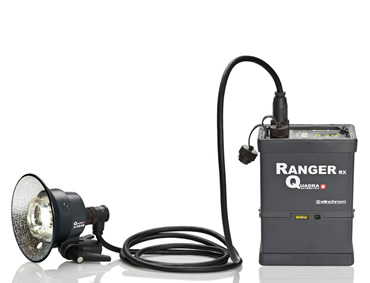 Having used the Elinchrom Ranger Quadra for nearly a month now, I thought I'd share some thoughts on the product and offer up some suggestions on use and who it's best suited for. For those that may be unfamiliar with it, the Quadra is a portable battery powered strobe with an available flash output of 400ws. The Ranger Quadra is the little brother of the full blown Ranger model which packs a sizeable 1100ws punch, but also comes in at nearly five times the weight and a higher price. For those that don't need such a high output but demand more power than off camera flash can offer, the Quadra hits the sweet spot on a number of factors. Despite the lower price point and size, it has all the same features of its big brother including:
Wireless triggering and power control via the Elinchrom Skyport system, or an iPhone or iPad via their wireless module
Asymmetric 2:1 power output (A and B port) for two flash heads
1/6000th of a second flash durations – even slightly faster than the Ranger
Works with all Elinchrom diffusers and reflectors (with an optional adapter)
Up to 1/320th flash sync speed
TTL pre-flash slave eye sensing so it can be used in combination with TTL off camera flashes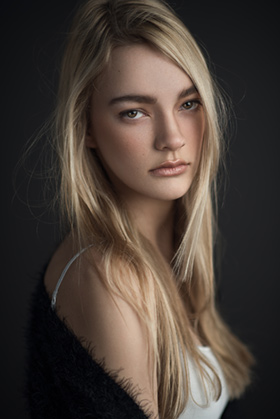 To sweeten the pot, Elinchrom has recently come out with a Lithium Ion battery option which shaves an extra 1kg off the pack's weight and doubles the number of available flash bursts to 320 at full power. I've been using the standard battery and so far performance has been excellent with fast recharges and good capacity. I can usually get through a full 2-3 hour shoot (300 shots) running the unit at 1/2 to 2/3 power with slow recycle mode enabled (increases battery life) without draining more than half the battery. As an added bonus the Quadra can run while plugged into the outlet so you're always covered when shooting in the studio – although this is best avoided to maintain good battery life. In addition to its excellent battery performance the Ranger Quadra has a couple of other attributes that make it a very attractive package:
Extremely portable for the power you get. The flash head is smaller than a hotshoe flash and weighs less than one too (0.25kg). The power pack weighs only 2kg with the Li-Ion battery and 3kg with the Lead-Gel and is about the size of a phone book.
Strong enough to cancel out the sun when shooting outdoors in midday sun
Power pack and head are both well built and well designed
Simple to use with a relatively intuitive interface and excellent wireless controls
Costs as little as three off camera flashes but packs the same power as 8 of them
Powerful LED modelling light
Works with the relatively inexpensive Quadra Ringflash ECO
Flash bursts are short enough for most sports, dance and other action photography assignments you'll be faced with
You still get relatively short flash durations 1/4000th even when running running two heads off the pack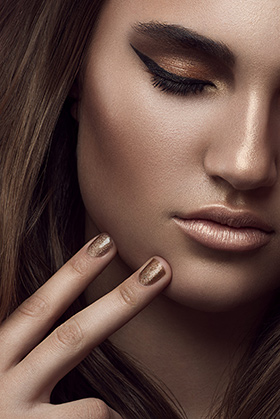 While all these benefits are great, it's the pack's flexibility that really sold me. By offering asymmetric A and B ports (B port is 33% of the power of the A port), the Quadra has a power range of 8ws (around 1/6 power of a hot-shoe flash) to 400ws (about 7 or 8 hot-shoe flashes) making it suitable for an wide range of shooting situations and light shapers. For example, on the B port at minimum power with a 7′ Octa I was able to shoot the photo you see above at 1/200th, ISO100 and f/1.6 without resorting to ND filters or other trickery. With a typical 400ws studio strobe at minimum power I would have to use a 2 stop ND and f/2.8 in order to achieve proper exposure. Similarly, the fashion photos you see below find themselves on the other end of the power spectrum and was taken using a 27.5″ Deep Octa at 5/6 power. The optional Quadra diffuser adapter does a good job of supporting the full range of Elinchrom light shapers and handles the weight of even the large 7′ Octa with ease.
As a blend of power, performance, portability and price, the Ranger Quadra is really in a league of its own. With the addition of the Li-Ion battery, it creates a solution that can easily be packed into an airplane carry on and lugged around without breaking ones back. If you often shoot outdoors or find yourself on location more often then in the studio, the Quadra should be in your bag. Even in the studio, I rarely want to shoot with anything else now that I've grown accustomed to the freedom, portability and ease of use offered by it. Sure companies like Profoto also offer compelling packages, but at around the same price as a Profoto head alone, you get the whole kit here, which in the end does the same thing: produces a 400ws burst of light.