In this video tutorial we will take an in depth look at a number of post processing and in-camera techniques that you can use to remove challenging, unwanted objects or obstructions from your images. The below image is an example of where we're starting and where we end up.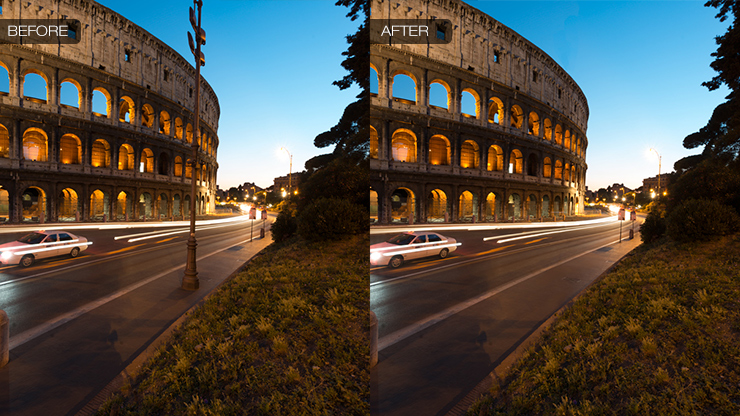 In order to provide you with the opportunity to try the techniques out yourself, I have provided the two images used in this tutorial in a relatively high resolution here:
Main image
Offset image
Some parts of this tutorial require the content-aware fill tools found in Photoshop CS5 and onward but most of the techniques can be done using CS3. Some of the things we will look at include:
Offset image blending for object removal
Frequency separation for shadow removal
Fragment duplication and blending
Color and exposure matching
Tips for content-aware fill
Thanks for watching and don't forget to subscribe to my YouTube channel for more updates!